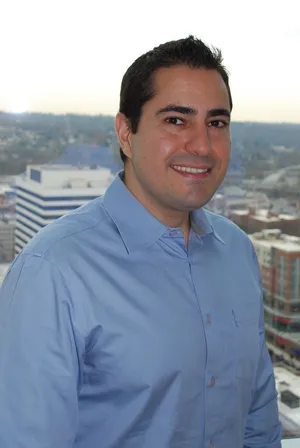 Dr. Ali Payami is a graduate of York University in Toronto where he earned his Bachelor's degree in Science (B.S.). He received his Doctor of Dental Medicine (D.M.D.) from Tufts University School of Dental Medicine. Dr. Payami also attended Mount Sinai School of Medicine in New York City where he earned his Doctor of Medicine (M.D.).
Dr. Payami completed a six-year specialty training in Oral & Maxillofacial surgery at the Mount Sinai Hospital in New York.
Dr. Payami's skills encompass the traditional scope of the specialty including Dental Implant Surgery and Advanced Bone Grafting, Wisdom Tooth Surgery, Corrective Jaw Surgery, Reconstruction of Facial Bone Fractures, Repair of Facial Lacerations, TMJ Disorders and treatment of benign cysts and tumors of the mouth and jaw.
Dr. Payami has extensive training and experience in dental implant surgery , ridge augmentation , wisdom teeth removal, and jaw reconstructive procedures.
Dr. Payami is proud to have the opportunity to provide valuable services to the Hudson Valley community. Dr. Payami is committed to providing every one of his patients with an exceptionally high level of surgical care. He truly enjoys treating pediatric patients and has participated in medical missions to treat children with congenital facial deformities.
Dr. Payami is a Board Certified Oral and Maxillofacial Surgeon. He is a published author and continues to lecture regionally on various topics. He is also committed to resident education and maintains clinical and teaching privileges at the Mount Sinai Hospital in New York, NY, Elmhurst Hospital in Queens, NY and is affiliated with Hudson Valley Hospital Center.
He is a member, fellow, and Diplomate of the American Board of Oral and Maxillofacial Surgeons. Additionally, he is a member of the American Association of Oral and maxillofacial surgeons, New York Society of Oral and Maxillofacial Surgeons, American Dental Association, New York State Dental Association, the Ninth District Dental Association, Dutchess County Dental Society, Putnam County Dental Society, Newburgh Dental Society, Peekskill/Yorktwon Dental Study Group and American Medical Association.