Posts for tag: oral health
By Hudson Valley Oral Surgery, PLLC
September 13, 2015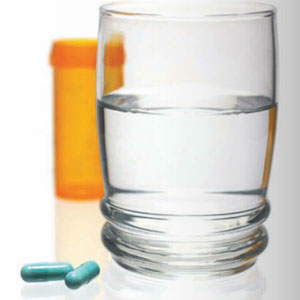 Many people have questions about the proper use of antibiotics — especially today, as the overuse of these medications has become a concern. It isn't necessary for most people to take antibiotics before having a dental procedure. But for a few — notably, those with particular heart conditions and, in some cases, joint replacements — pre-medication is advisable. The question may be even more confusing now, because the standard recommendations have recently changed — so let's try and sort things out.
First, why would anyone need antibiotics before dental treatment? Essentially, it's because of the chance that an open wound could allow bacteria from the mouth to enter the bloodstream. For people in good health, the body is capable of quickly containing and neutralizing the bacterial exposure. But people with some types of heart disease, heart transplants, and/or total joint replacements have a greater likelihood of developing a bacterial infection, which can be dangerous — or even life-threatening. The same may be true of people whose immune systems are compromised.
At one time, people with a broad range of heart problems and artificial joints were advised to pre-medicate; today, new research indicates that fewer people need to take this step. Antibiotics are currently recommended before dental procedures if you have:
An artificial heart valve, or a heart valve repaired with artificial material
A history of endocarditis
A heart transplant with abnormal heart valve function
Cyanotic congenital heart disease (a birth defect where blood oxygen levels are lower than normal) that hasn't been fully repaired — including children with surgical shunts and conduits
A congenital heart defect that has been completely repaired with artificial material or with a device — but only for the first six months after the repair procedure
Repaired congenital heart disease with residual defects, such as leakage or abnormal flow
In addition, not everyone who has an artificial joint needs antibiotic premedication. Instead, your health care providers will rely on your individual medical history to determine whether this step is required in your situation. However, having a compromised immune system (due to diabetes, cancer, arthritis, chemotherapy and other factors) is still an indication that antibiotics may be needed.
The question of whether or not to pre-medicate is an important one — so it's vital that you share all relevant medical information with your doctors and dentists, and make sure everyone is in the loop. That way, the best decisions can be made regarding your treatment.
If you have questions about premedication before dental treatment, please contact us or schedule an appointment for a consultation.
By Hudson Valley Oral Surgery, PLLC
August 14, 2015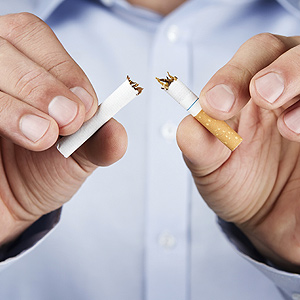 It's been widely established for decades that cigarette smoking contributes to cancer and heart disease. But did you know smoking will also increase your risk of tooth decay and periodontal (gum) disease, as well as nuisance problems like tooth staining, bad breath and diminished taste perception?
Its effects on your teeth and mouth are all the more reason to quit smoking. But deciding and following through are two different things: many smokers find it painfully difficult to quit due to their addiction to nicotine, tobacco's active ingredient.
But while difficult, it can be done. Here are 4 tips to help you follow through on your decision to quit smoking.
Change Your Response to Stress. Cigarette smoking is closely tied to the pleasure and reward areas of your brain. With its "hit" of nicotine, you sub-consciously identify smoking as a way to relieve the unpleasant feelings of stress. Instead, substitute other stress relievers when it occurs: going for a walk, talking to a friend or taking a few deep breaths. In time, this substitution will wear down the trigger response to stress you've developed with smoking.
Gradually Reduce Nicotine. You don't have to quit abruptly or "cold turkey": over the course of a few weeks, try switching to brands with decreasing levels of nicotine. Each week change to a brand with 0.2-0.4 milligrams less nicotine yield than the brand you were smoking the previous week. When you reach the lowest nicotine yield you can find, begin reducing the number of cigarettes you smoke each day. You can find a list of nicotine yields by brand at www.erowid.org/plants/tobacco/tobacco_nic.shtml.
Quitting Loves Company. While you're responsible for quitting, you may also benefit from the support of others. Usually eight to ten weeks of peer group sessions, a cessation support group provides instruction and ample structure with others engaged in the same struggle. You can usually locate one of these support groups by asking your healthcare provider.
Talk to Your Doctor or Dentist. Next to you or your family, no one wants you to quit more than we do! We can provide you information, treatment and encouragement as you take this big step toward improving your life and health.
If you would like more information on how to quit smoking, please contact us or schedule an appointment for a consultation. You can also learn more about this topic and more tips for quitting by reading the Dear Doctor magazine article "10 Tips to Help You Stop Smoking."
By Hudson Valley Oral Surgery, PLLC
December 26, 2014
For decades, dental x-rays have helped us accurately diagnose and treat a wide array of dental diseases and conditions. But even with recent advances in digital imaging, the traditional x-ray does have one drawback: its two-dimensional view doesn't always provide the "big picture" that a three-dimensional viewpoint can provide.
But a new type of x-ray technology can do just that: known as cone beam computed tomography (CBCT), these machines record hundreds of digital images as a cone-shaped beam of x-ray energy is projected through a device that rotates around a person's head. A computer then assembles the images into a single three-dimensional image that can be manipulated on screen to view from various angles. Not only does this provide greater context and detail, it does so with no more radiation exposure than a standard 20-film digital full-mouth x-ray series.
While CBCT hasn't replaced the traditional x-ray, it's making its mark in a number of specialized areas of dentistry. The following are just a few of the ways CBCT is improving both accuracy and treatment outcomes.
Orthodontics. CBCT can provide a much more detailed view of the entire jaw; this can help us determine the best locations for realigning teeth safely and effectively.
Dental Implants. With a CBCT scan we can precisely locate nerve canals, sinuses and adjacent teeth before implant surgery to locate the best position for the implant.
TMD Treatment. To help develop the best treatment approach for alleviating the pain and dysfunction of temporo-mandibular joint disease (TMD), a CBCT scan can provide us detailed information on how the disease is affecting a patient's joints, teeth, sinuses and airway.
Impactions. An impacted tooth can exert damaging pressure against the roots of neighboring teeth. A CBCT scan allows us to observe the impacted tooth from various vantage points to determine the best treatment approach for neighboring teeth, nerve canals and sinuses.
If you would like more information on CBCT technology, please contact us or schedule an appointment for a consultation. You can also learn more about this topic by reading the Dear Doctor magazine article "Getting the Full Picture With Cone Beam Dental Scans."